What is it?
A tool that enables you to add a Copy (CC) or Blind Copy (BCC) to the e-mail or TimeMaker Message.
You can send a copy (carbon copy) of the TM Message or e-mail via the CC field or a "blind copy" via the BCC field. Using BCC, the recipient of the e-mail or TM Message will not see the person specified in the BCC field).
Note: The CC filed is displayed presented as the default setting. You can control the displaying and hiding of the CC and BCC fields from TimeMaker Config.
What happens if clicked?
The CC field for a copy is displayed by default.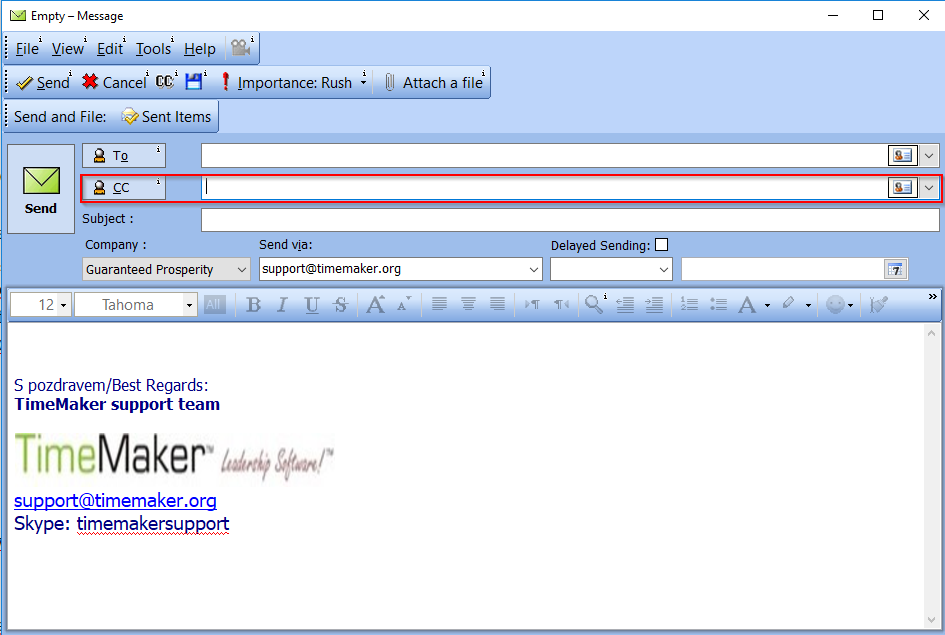 If you click the CC button, the BCC field will be shown, allowing you to add blind copies recipients.
If you click the CC button when both CC and BCC fields are shown, both buttons will be hidden. One more click will show the CC field and one more click will show the BCC field.