Description
Shows an icon of the item. So you can see whether it is Production Task, Command, TimeMaker Message or Plan, etc.
What happens if clicked?
List of Items is sorted according to this column.
Type refers to the the Type of TimeMaker Item . That column displays an Icon which represent the type of TimeMaker Item .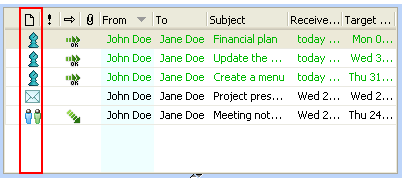 The following are the Icons and the corresponding TimeMaker Items: